The Lakeshore Entertainment has many division, among which there we can find the Lakeshore Records, which is an independent music division. Brian McNelis, head of the company had a chance to ask him about for example: how is a soundtrack "born", how divided the copyright and what's the current situation in the market?
When and how you got involved with the company?
I was hired by Lakeshore Entertainment in 2001 to oversee the record label. The previous year I produced the critically acclaimed music documentary film
Better Living Through Circuitry
. Working for Lakeshore offered an exciting opportunity to combine my love of both music and film running a record label for an established and prestigious film production company. My experience prior to Lakeshore included running other indie labels, and consulting, as well as sales and marketing, within the major label system at WEA.
What influenced you to start working in the world of film score?
I'd always been a fan of film music. As a kid I think I was mostly interested in science fiction films and scores. The 70s produced many great films and soundtracks. I think like many people of my generation I was highly influenced by the
Star Wars films
. Then you expand from there in all directions. I remember listening to the score from
2001: A Space Odyssey
before I'd even seen
Star Wars
.
Close Encounters of the Third Kind
was an early, simple, iconic melody everyone learned how to play. By 1979 I was attracted to the use of synthesizers in
Apocalypse Now
. Of course Tangerine Dream were doing films like
Sorcer
earlier, but I wasn't quite aware of it at the time. So I gravitated towards both classical, ochestral film scores, and early synthesizer work which was somewhat experimental at the time. Eventually I ended up playing keyboards in a band in the 80s, but that didn't last long... LOL
You are the head of Lakeshore Records. Please tell to us a bit about your work?
I'm fortunate to work for Lakeshore, it's a great company and I get to work with and for truly great people. Although I was hired to run the record label that role has expanded to included working as a music supervisor on most of our films as well as overseeing all aspects of music at the company, such as our publishing catalog of film scores, etc.
The day to day of the record label is a lot of meetings ranging from various production concerns in the making of records such as coordinating artwork, track selection and sequencing, album mastering, etc. Making a record tends to be a lot harder than it looks. I have a certain type of amnesia after making every record that I forget how much work it is, until we start the next one.
On the film side of the business we are fortunate to have the opportuntiy to work with such great and talented people including our producers, the film's director and of course the composer as well! Every film and every record are a little bit different and have slightly different needs.
How is a soundtrack "born"? How much liberty do the composers or the producers have in assembling the album?
That's a great question! Soundtracks and scores are a reflection of the film, and so those with the most intimate relationship to the music and film should have the most creative control over the album. Our job is to facilitate matching that desire of the composer and filmmakers and assisting in making the best possible album.
How do you usually find the projects? The company use agents or your own previous professional relationships?
It's all of the above. Sometimes the phone rings or we get an email to see if we are interested in releasing a title because people know our work, or they are fans of a specific album we've previously released. Sometimes we're contacted by the composer themselves, or their agent, and sometimes it can be a film producer or director we've worked with in the past. We also seek out projects that particularly interest to us. There are a lot of really great movies and scores and sometimes there are several companies that make bids for those projects. The major labels can be fairly aggressive and I think that's a good thing for the composers.
How often looking up to you a composer with our new music?
We really enjoy working with new and emerging composers. We love working with people who are building their careers. We like to work with people who like working with us. We are invited to see a lot of films that span a wide range and diverse representation of budgets, styles and genres. If something is compelling we like to be involved. Of course, sometimes the smaller films can be a challenge, not just for the music but also because they have limited audiences due to budget constraints, smaller distrbution platforms, etc. That said, we know every film is very important to the people who worked so hard to make it. It's our commitment to give all of our partners the very best possible service.
Some of the scores released on iTunes and CD, or only iTunes. What is the reason of this?
Pretty much all of our releases get a CD release in addition to a digital release. In the rare cases where there is not a CD there's usually some outstanding factor such as a limitation of materials to create packaging. Sometimes deadlines are tight and we can get a digital release to market much sooner than a CD release, but there's almost always a CD release – even if there is delay. And these days we are also looking towards what titles (both current and from our catalog) would be appropriate to be released on vinyl.
How fierce is the fight among the publishers for the rights of the soundtracks? What are the conditions for Lakeshore Records to publish a score?
There's relatively small number of dedicated soundtrack and score labels. We all know each other so I wouldn't say there is any fierce fighting. I suspect we all listen to and appreciate the work each other are doing. Also, each label may have some particular strengths or passions in a certain area that is more attractive to the composer or filmmaker on a case-by-case basis. We've been very fortunate that so many composers and filmmakers have chosen us as their partners for thier releases. We work very hard to bring the best experience and value to our partners. We do release all of the scores and soundtracks for Lakeshore Entertainment films as we're the same company. There are also soundtracks and scores for films that we've worked on at outside studios. I think we're fairly unique in that we music supervise films and produce so many albums. We're really very grateful for all of the opportunties that are presented to us.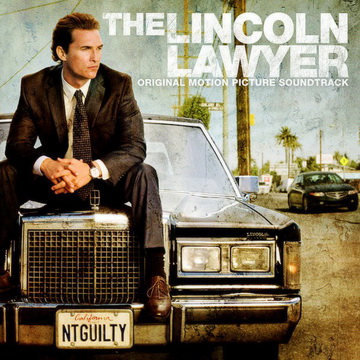 Can you tell to us som informations about the contracts? For example: how divided the copyright? What's the most important license agreement points between the artist and the record label?
Generally speaking the copyright in the master recordings (the actual recorded music itself) is held by the films producers. It's common for those master rights to be assigned to the film's distributor. Although these days, we're seeing more producers retain those rights in the master recordings. The copyright in the composition (the songs unrecorded, in sheet music) is usually split equally between the composer and the films producers. The producers retain 50% referred to as the "Publishers Share" and the composer retain 50% referred to as the "writers share". When we make an album we have to make sure we have all the rights, from all rights holders.
The one thing I wish would happen is that composers would have a reversion right if their score ever goes out of print for say more than a year, or two. It's so sad, there are so many scores that end up in a no man's land because of various legal things. Individual films as well as entire film catalogs can be sold, or end up in bankruptcy proceedings under a court order. It's nearly impossible to motivate people to make deals to release (or re-release) scores under such conditions. If the composers had a reversion claus at least they would control the destiny of their own work. I've worked with a few composers where we've attempted to track down rights and many times sadly it results in dead end.
Which is the album you are the most proud of? Which was the one you had to fight for the most?
It's such a difficult question. We take a great deal of pride in all of our releases! It's like trying to say which is the favorite child. They're all special in different ways. The ones that are most special to me are usually because of the experience of making the album, the collaberation and spirit of the project. Many of the scores I'm most proud of are the ones where I was also most intimately involved with the film itself.
Age of Adaline is the most recent film we've completed work on.
It was an absolutely wonderful experience working with Rob Simonsen who is a very talented composer who is getting a lot of attention, and deservedly so. Rob has worked with
Mychael Danna
on a number of scores and is now getting a lot of attention for his work on
The Foxcatcher
,
The Spectacular Now
, and others. Working with Rob, our producers and Lee Kreiger on
Age of Adaline
was an amazing experience and I think people are going to really see how talented Rob is as an emerging composer.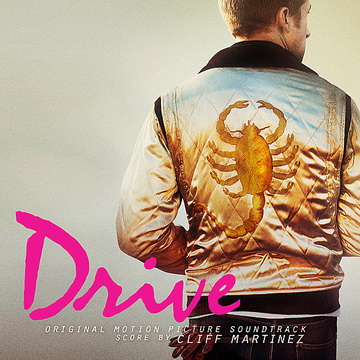 Of course, having the opportunty to work with many of the great and wonderful composers is a great source of pride as well. We're so proud of our work with
Alexandre Desplat
,
Danny Elfman
,
Marco Beltrami
and Buck Sanders,
Rachel Portman
,
John Powell
,
Christopher Young
,
Christophe Beck
,
Dario Marianelli
, Cliff Martinez,
Clint Mansell
,
Carter Burwell
, Marc Streitenfeld,
Thomas Newman
,
David Newman
, and on, and on... I literally want to list everyone we've been blessed to work it.
I'm incredibly fond of Cliff Martinez's score for
Drive
. I think that a lot of people recognize Cliff's score for Solaris as one of the outstanding ambient film scores. We had just finished working on
Lincoln Lawyer
when I was asked to work on
Drive
. Cliff has a one of kind instrument called the Cristal Baschet that makes this amazing sound. There's something really special about Cliff's score on
Drive
. Director Nicholas Refn and Cliff really found a sweet spot and it was a lot of fun to be a part of that film.
The Lakeshore Records has two Grammy-nominee int the category of Best Compilation Soundtrack Album For Motion Picture – Little Miss Sunshine and Napoleon Dynamite. How important the acknowledgments like this?
We're always grateful for the recognition from the Recording Academy. It's not something that I think we really think about too much. We just try to do good work and make great albums. Of course being nominated for awards is always really nice for everyone involved. I think both of our nominations were not terribly obvious as awards nominations go – so mostly, we're proud of the recognition that our partners are recieving for their hard work. Although we facilitate the album and collaborate with the filmmakers, composers and musicians we know that we're really just working in service to them.
It is a well-known fact that the expectations in the music listening habits have radically changed throughout the last one or two decades which also affects the CD-albums. What is your opinion about the present and the future both of the CD and the film music labels?
I don't think CD's are going to go away. We've learned from the remergence of the vinyl market that if you do good work there is going to be an audience. Granted, it will be a smaller audience and we'll have to be smarter about how big the pressings are, but that's just business. Certainly if there's a demand there will be CDs.
I think the growth of streaming is positive overall if it helps people access music legally. There's a lot of work to do to make the business models fair for all stakeholders, but that's probably a question of time to get it right. We're cautiosuly optimistic.
Ultimately it would be great to see new music formats. We've been working on some exciting things in binaural surround so that consumers can hear the 5.1 mixes from the film on headphones. There's some amazing technology and we have some great partners in developing these titles. We're testing a few titles for Lakeshore Entertainment films because we have more access and control on those titles. If it catches on we'd like to expand the releases on the format to include licenses for bigger and more well known scores. We think this very exciting. Consumers have never really been able to hear these scores as they are actually mixed for the films.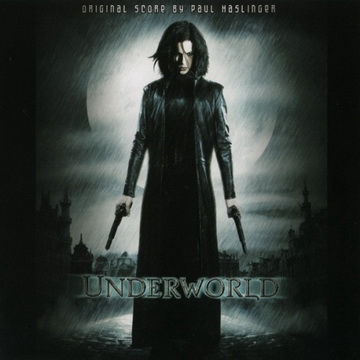 Which music do you prefer when you are out of office? What are your favourite soundtracks?
I listen to a lot of film music out of the of office both scores and compilation soundtracks. Oddly, and I don't know if it's like this for my peers at other labels, but I don't tend to listen to a lot of the albums we've made, after we've made them because I've gotten so close it. So I like to listen to what other people are releasing. Some of our releases end up in rotation in my car, but I like to keep up on everything that's happening. There's so much great music being released it's a blessing to be able to devote so much of my time to listening to it all. Also, because we also do music supervision we listen to a lot of popular music, and we are also researching music for each films specific needs.
My favorite scores are my favorites because of the unique place they represent in my life. Generally these are the scores that influenced my formative years and desire to work in music and film. These are probably fairly obvious,
Blade Runner
,
Thief
,
Star Wars
,
Close Encounters
,
The Godfather
,
Chinatown
,
Requiem for A Dream
,
Twin Peaks
,
Raiders of the Lost Ark
and even dare I say
Risky Business
!
Do you have a dream? Do you have any not yet reached aim in your life (both as a music supervisor, as a head of Lakeshore or as a man) which drives you?
I have a pretty blessed life and incredibly good fortune working for Lakeshore Entertainment. I also get to work with others as we have on
Drive
and
Song One
for Marc Platt. We did three movies for CBS Films, one of them was
Extraordinary Measures
. Harrison Ford was an executive producer and it was a real highlight to get to work with him. He was amazing. Our composer was the very talented Andrea Guerra. The legendary Anne V. Coates was the editor on that film, so it was a truly special experience. Anne won the Academy Award for editing on Lawerence of Arabia (which also has the specactular score by
Maurice Jarre
!). Definitely a career highlight!
As for future goals, it would be awesome to go to the Academy Awards with a film I've worked on as a life experience. There are so many very talented people that I'd love to work with in the future. Ultimately what drives us is the excitement of making great albums with our partners. Every album is a special opportuntiy for and as fans we remain sincerely excited about every record we make and film we work on.
To know more about the Lakeshore Records, please visit the company's official website.
Special thanks to Beth Krakower
March 25th, 2015