Jeff Rona
, who started his carrier next to Hans Zimmer, likes to compose music for television series as well as motion pictures or documentaries, but he often helps in other colleagues' works as sound editor or additional musician. He wrote a book called
The Reel World
, where he introduces us the film music industry. We asked him about the beginnings and the important points of his carrier – for example
Sharkwater
, which music became available for our readers by the composer.
Could you tell me a bit about your music education and what made you choose this career?
As a child I played the flute, studying classical and later some jazz. I loved all kinds of music, but never thought it would be a career for me. I felt I would be a photographer. My family had been photographers in Hungary for many, many years, and I enjoyed it more than music. Bt in my university years I became inspired to compose, and eventually tried to score some small films. I became very good at technology - using synthesizers and computers for producing music. This became very important for me, because many composers wanted me to work with them to help create music using new kinds of electronic instruments.
Before you got a career in composing, you collaborated in a number of projects like Powaqqatsi. How do you remember back to this period and this work in particular?
I met
Philip Glass
through a mutual friend. He needed someone with good musical skills AND technical skills to help work on this film. It blended many styles and traditions of music from around the world. In many cases the instruments from different cultures do not sound right together. So one of my jobs was to integrate different styles of music together. But it became far more involved over time. I created many of the unique sound elements in the film, became a part of the editing of the film to bring sound and image together more carefully. I played some keyboards as well, and created electronic sounds. I became a very close part of the creative team for the project, and became good friends with Philip as well.
How did you get into Hans Zimmer's team and trough what ranks did you mature to write your first own film score?
I was working in Los Angeles as musician, and composing for myself at night. I was working with several film composers to create unique sounds for their scores. I used synthesizers, samplers, and computers before almost anybody. A friend who worked for a synthesizer company asked if I would meet one of their customers – composer Hans Zimmer, who had recently moved to Los Angeles from London, and was become very successful. He was looking for someone to help him in his studio. We met, became friends very quickly, and I helped him in many of his films, as a sound creator and as a composer.
Do you follow the work of other composers working with Hans? If yes, who do you think is the most promising from the new generation?
There have been many very talented composers who have worked with Zimmer at some time. We all shared a studio for many year, and then movd on to our own careers. Certainly the most successful are people like
Harry Gregson-Williams
,
John Powell
,
Mark Mancina
,
Nick Glennie-Smith
, and a few other brilliant people. It was inspiring to have spent time together.
You've provided additional music for Toys, The Net, Assassins and The Prince of Egypt. How do you look upon the institution of additional scores?
It is the best way to learn and improve your craft. It is better than any school.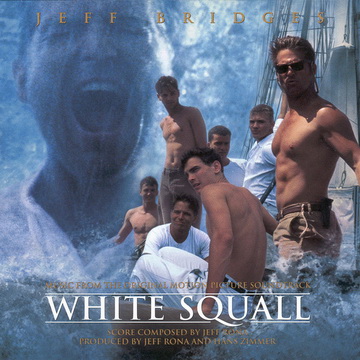 Your big break was Ridley Scott's White Squall. Now some times it can be hard to work with Ridley, or at least that's what Jerry Goldsmith said after Alien and Legend. What were your personal experiences with him?
There was so little time that it could only go quickly, and in fact it did. Three weeks for the whole project! But he was very happy with the music and we got along very well. I spent some time in England with him during that project. I helped out on
Gladiator
and
Black Hawk Down
as well. They were much more complex projects, but he is a brilliant film maker.
Hans Zimmer said that due to your work on White Squall, he invited you on his movies whenever he had a character drown in his pictures. How many times did that actually happen?
That was a bit of a joke, really. I scored a drowning scene in
The Fan
for Tony Scott, Ridley's brother.
What's harder in writing additional music: keeping your own style or getting as close to the original composer's ideas as possible?
The goal is to be sure that your music blends with the entire score.
One of your earliest works was the music to The Lion King video game. While today many composers write big orchestral scores for video games, things were very different at the dawn of the genre. What kind of challenges did you have in this field in 1994?
That was a very complex project. Game consoles were very difficult to do music for, and the goal was to capture the flavor of the original score with this small machine. I worked with a very talented group of artists who did that game.
You worked on the score of the popular television series Chicago Hope, but the main title of the show was written by Mark Isham. What was the reason they hired a different composer for the theme and someone else for the series?
Mark Isham scored the theme and pilot (first episode) of
Chicago Hope
, and invited me to score the series. I did 4 years of it, and learned an enormaous amount about writing music with theme, simplicity and emotion...on a deadline!
You worked on the series between 1994 and 1998. What was the working schedule like on the series? Why did you quit in 1998?
It was hectic because I was doing other shows and movies at the same time. So I was working very hard. I used a live group every week as well, and that made it even more complex. New producers came onto the show and wanted the style of the show, and the music, to change. They wanted something much more conventional, and I was not interested in that. I was happy to move on.
After the release of Chicago Hope on CD, did you notice any difference in your career as a published film music composer?
Not really.
For The Mothman Prophecies, the director opted to use some of your pre-existing compositions instead of the ones written by Tomandandy. What pieces did they use and how did they select them?
They were simply little pieces I had created for myself as experiments. A friend working on 'Mothman' put them in, and they stayed. Some of the tomandandy score were based on some of my pieces, but they also did some beautiful things.
How do you usually find the right projects? Do you usually use your agent or your own previous professional relationships?
It is a combination of my friends and contacts, and my agent introducing me to new people as well.
You worked on the Traffic movie together with Cliff Martinez. Was this the reason you could later work on the miniseries of the same title?
Yes. They liked the score to the film, and that is how we met.
Didn't the director want a closer association with the original movie's textures when composing for the series?
No, not al all. There are a few references to the style of the film, but the TV adaptation had a lot more action, and coverd more territory. A more ethnographic sound was used to speak about the Middle East and North Africa.
You are perhaps best known for your electronic music, so you receive fewer opportunities to write big orchestral scores. Wouldn't you like to try your hand at writing a big symphonic score?
Always. But music is music, however it is created. I look for the sound that is best. More of everything will come.
In 2006, you worked primarily on the series Brotherhood. How does the work on a television series affect your schedule when it comes to dealing with movies. Did you have to turn down many pictures because of television commitments?
No. This wonderful series had only a tiny bit of music in it. It was originally planned for no music al all. But at the last minutes the producers decided a small amount was needed, and so I was able to compose the music for this series in a matter of a few hours per week.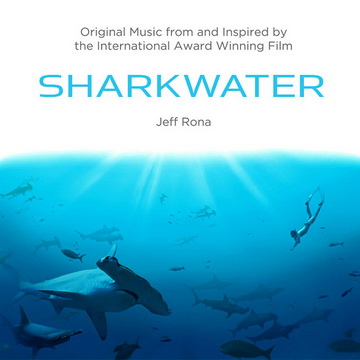 Rob Stewart's Sharkwater is a documentary on the oceans' fiercest predator. In what ways is it different to write for a documentary than for a feature film?
Documentaries are somewhat different. Firstm there is a lot of talking at times, and the music must not interfere. Secondly you must choose carefully the degree of emotion in the musi cto be sure you are not trying too hard to sway the audience into opinions. There are facts that must be decided for themselves. But this film is also a poem, and so I treated it as a poem musically as well and let very strong emotions and feelings flow at the right time.
The complete score to Sharkwater is available from the official website. Whose idea was this? Didn't you try to get a CD release for it?
An early version of the soundtrack was put on the
Sharkwater
website. It is being taken down, and the soundtrack is available on iTunes and other digital music sites worldwide. A portion of money goes to helping save the dwindling shark population which, if you see the movie, you will learn is actually vital to the planet.
Do you still get excited when one of your scores get released on CD? How much are you involved in these releases ­ do you work on the albums themselves or finish the work once the score is dubbed in to the picture?
I love to have my music available on CD or through online downloads. I tpically remix and re-edit the score for the soundtrack release, and will sometimes add additional materials.
There's very little information on your band, the Luxurious. Who are the members and what was the idea behind the formation?
Luxurious is an occasional project of myself and certain friends and collaborators. It changes. My main collaborator, guitarist/composer Greg Arraguin died a few years ago and there has been much less of Luxurious without him. Greg and I performed with legendary trumpter Jon Hassel for several years.
Your book The Reel World is one of the best "inside the business" books with practical advices and ancedotes. Do you plan on writing more books on the subject of film scoring?
I am current revising
The Reel World
for a 2nd edition for release later this year.
How do you spend your free time when you are not writing music?
With my friends and my children. I also enjoy painting.
What will be your next movie?
I will be scoring
The Chosen One
with my friend
Lisa Gerrard
. I am also preparing to do a series of live concerts later this year.
To know more about Jeff Rona's work, please visit the composer's official website.