Even though he has been a participant of the musical work from the mid-80s as a producer, arranger, conductor and lyricist, composer
Aaron Zigman
is a newcomer to film scoring. He was brought to our attention with works like the recently premiered
Bridge to Terabithia
or
The Notebeook
from 2004. We asked the increasingly more popular composer about his career and past works.
I'd like to start our interview with a question about the early years. What was your early musical education like before you became a composer?
I started playing the piano at the age of five and a half, I went professional when I was like only 17. The best part was playing on all those records with all my heroes, whom I listened to on records when I was a kid. As a musician, it was very gratifying. I loved playing with other musicians and making records at that time.
You've written more orchestral, symphonic pieces, the best known of which was deticated to the memory of Yitzhak Rabin. How did you get asked to write this piece and how did you work on it?
At that particular time, I was watching the peace talks that have been happening between Israel and the Arabic countries. I have been watching and following these events, because I was very in touch with Yitzhak Rabin, who came from a military background and yet was a man of peace. When he died, or was killed to be more precise, I saw it on CNN and it was very upsettinng. That was such a poignant image that it inspired me to start writing.
Your first film scoring assignment was John Q, which you did for Nick Cassavettes. How did you get into the film scoring business and got selected for this picture?
I was friends with Nick Cassavettes for some years and when he got the assignment to direct
John Q
, he was sent to Canada shooting the movie. He sent me the opening montage and said "Aaron, I can't promise you the job, but if you write some good music, than I can send it to New Line and if they like it, maybe I can get you the job." I went with a 60-piece orchestra and I still like what I have done, but most importantly I got the job.
Your second job together was The Notebook, which has a large orchestral score. How did you find inspiration for this lovely score?
Well, it was a time of my life, where I related to the movie, because I had a desire for the love and family, I felt empathy for the characters.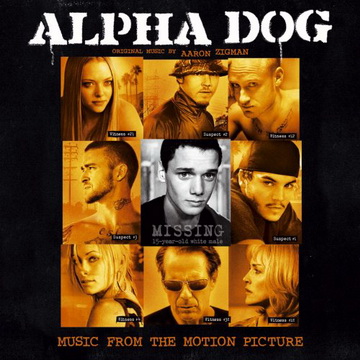 Your third movie together was Alpha Dog, where there are lots of songs and very little score. Yet on the CD, your name is listed on almost all of these songs. How did you get these two things mixed in practice?
I contacted all these people who I felt would be the right kind of collaborations for all these various genres that I would like to hear in this film. Because the music was really not a score, but it was all so coherent, we used to call it scource, which was a combination of 'score' and 'source' music.
You worked together with Nick at least three times and as I heard, a fourth movie is coming as well?
Yes, he is working on a movie called
God is a Bullet
.
What do you think is the secret of a good composer-director relationship?
In film collaboration, the most important is being open, everybody has their own ideas. It is imporatnt to understand and interpret these ideas, not only the musical ones, but also the emotional ones.
For John Q and The Notebook, you received the BMI Film & TV. How important are awards and positive feedback in your career?
I don't find any award important, I'm more interested in keep working, making relations and connections. I just love my work and I would like to continue that way.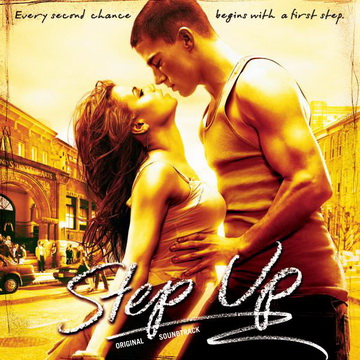 Step-Up was a film about dancing with lots of songs. When you take a movie like this, aren't you afraid that your score would be overshadowed by other pieces?
That's okay with me! Actually, what
Step-Up
had was these songs and what the score did was to sound just like that. When you were listening to a part of the score, it felt like almost part of another song, so everything would have a similar lead to it. Yet, I didn't write any songs of that picture.
Just after that, you worked on Akelah and the Bee, a movie that took us to the mysterious world of the American spelling bees. You wrote that score in three weeks, which is quite fast.
Oh, I love working fast! I love to do that, because when you work that fast, they simply don't have time to make their suggestions and changes. My initial start was that the director liked my work, and I was asked because I could work very quickly. If I had something that he liked, it worked great and in a way it's almost better, because you go with your instincts.
Another picture that arrived last year was Flicka, which was based on a move from 1943 called My Friend Flicka, scored by Alfred Newman. When you knew that you'd do this picture, did you find out anything about the original work and music?
I didn't see the film or hear the score, and I haven't done either ever since.
In this movie, you have a great combination of the nature and the ride of the horses represented in the movie. When you have these images, how do you find inspiration?
Like with T
he Notebook
, I went to break away from work. I went to Wyoming, with
The Notebook
, I went to South Carolina. I got the landscape into my body, and as soon as I got home, I wrote the theme. It's very much affected by the Earth.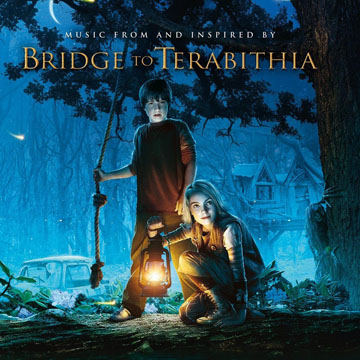 Your latest picture was Bridge to Terabithia, a Disney fantasy movie. Did you have any special challenges with this new project?
No, not really, except going back from fantasy to reality. But I always find it most challenging to write the music and getting people to like your work.
Do you feel this picture can be a big jumpboard for future projects?
I think it will be great, the movie is doing great business and people are paying attention. I think it will open new doors in the sense that "hey look, this guy can do action" as well as the emotional and the romantic. It might help showing my diversity.
How much time did you have to write this music and how much did you write?
I had two months and wrote 58 minutes.
Actually, there's only 15 mintes of your music on the soundtrack. Can we expect a fuller release?
Well, if you could talk to somebody, I'll get back to you! I would love it, because I feel it deserves it. I'm a little sad, but Disney is very protective of their works and very rarely licence their works.
There are composers who take full control when they are assembling the soundtracks, others don't pay much attention. Where are you on this scale?
Oh, I don't take any part of that.
Your current film is going to be the sports drama Pride. What can we expect from it?
It was released in March and it has a big orchestral score. I recoreded it in Abbey Road and it came out great. I met lots of very nice people the director was great to work with too.
Some of today's composers like to use synthesizers, while other prefer to sit at the piano while writing music. How do you usually work?
Sit by the piano, that's where I write my music and my themes. I'm an old school guy.
Do you listen to film scores in your free time?
Yes I do. My favourite score is
Patton
, I also love Alex North, all the works of
Bernard Herrmann
.
Altered States
by John Coriglioni... There are so many great scores out there.
Our final question concerns a recent event in film music - the Oscars. What do you think about the results?
Thomas Newman
's work should have won. He was like nominated for the eight time and from the gropu of writers that were nominated, he should have won.

Special thanks to Tom Kidd
April 7th, 2007