Dan Foliart has worked for over thirty years in Hollywood, most known by the music of the many years running successful television series like
Beverly Hills 90210
,
Roseanne
and
7th Heaven
. Foliart wrote music for dosens of tv-series and tv-films, and also he's one of the ASCAP Board of Directors, and the president of the Society of Composers & Lyricists. The composer spoke about his career and also told to us about this two companys.
First of all, please tell us about your studies in the field of music and what brought you to the world of film scores?
I graduated from Amherst College, which is in western Massachusetts, here in the United States. I had the opportunity to study with some very accomplished teachers including Lewis Spratlin, and James McElwaine while there. I took my third year at the University of Southern California and continued to study composition. In the summer prior to that year, I composed a song score for G.D. Spradlin's
The Only Way Home
, a small independent film that was shot in my home state of Oklahoma. I returned to Amherst and received my B.A. After relocating to Los Angeles, I met my partner, Howard Pearl and we continued our studies with Albert Harris, concentrating in film music. One of Howard's friends was producing a television show,
Angie
, for Paramount Television and using my score from
The Only Way Hom
e as a demo, we met the head of music, Jack Hunsaker, who essentially gave us our big break.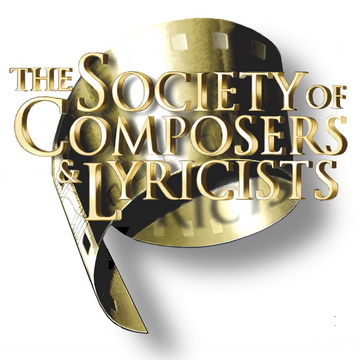 Besides composing music, this is also your first term as board member of the ASCAP and your fourth term as the president of SCL. What road did you go down to get to this point in your life of filling in these positions?
Early on, I had an interest in politics. In fact, I started out in college to be a political science major. Through the urging of some fellow composers, I started getting active in our music community. I was more or less enlisted by the previous president of the Society of Composers and Lyricists, Ray Colcord to take over when he decided to leave. I'm serving my fifth term, as I was recently re-elected by the board to serve two more years and was also recently re-elected to the ASCAP Board for my second term, which also runs two years. We are faced with many challenges in our field and I'm happy to be apart of finding some solutions. I also love our community of composers and songwriters and feel that my knowledge of the business after being a part of it for so many years has a value as we move forward.
Could you please tell us a little about these two companies and their goals?
The Society of the Composers and Lyricists is a professional organization that strives to better inform our members as to working conditions, changing tends in technology, artistic approaches to composing and songwriting for media, and exploring new opportunities such as game music. We have seminars such as the one you reference in this article, as well as composer-to-composer evenings and screenings of new films where the audience can hear composers and songwriters discuss their creative approaches and work process. It follows in the footsteps of two wonderful organizations, the Screen Composers Association and the Composers and Lyricists Guild of America. The greatest names in our profession have been in the ranks of our organizations such as Max Steiner,
Dimtri Tiomkin
, David Raksin, Alan and Marilyn Bergman and
Henry Mancini
. Our board of directors and our advisory board consist of the finest composers and songwriters working today. We have also played an active role in having creative exchanges with our similar organizations beyond our borders. I was fortunate enough to establish good relations with our European colleagues of FFACE and spoke at an event celebrating the Centenary of Film Music a few years back in Paris.
ASCAP on the other hand, is the oldest and largest of the three American performing rights societies. It is the only PRO that is member owned and governed and has been on the forefront of copyright protection for nearly one hundred years. Although education and outreach is part of the platform as well, ASCAP's primary responsibility is diligently overseeing the collection and distribution of performing right royalties. The goal is to assure fair compensation to the composer, songwriter and music publisher membership, whether it be on television, radio, bars, restaurants or new media. This is an ever evolving business and has been since it was formed in 1914.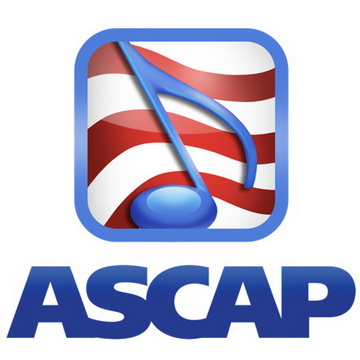 What are the main problems and discontents of today's composers?
The main problems that we face as a community at large is the migration of music from traditional broadcast mediums such as television and radio to the internet. There are many businesses that strive to use our contributions as venture capital for their benefit, while refusing to pay appropriate fees. It is a big problem and ASCAP and the other PROs are in active negotiations, legal proceedings and legislative activity to make sure that our community is properly compensated.
How much are 'rookie' composers more defenseless compared to the already successful ones, and how much do studios exploit this?
The main problem with composers starting out is that they have little knowledge of the ways of our business. It was the same with me when I first started. I gave away my performing right before I understood the implication of what I was doing. I don't feel that it is so much exploitation; rather it is a lack of knowledge and expertise. That's what we try to educate at the Society of Composers and Lyricists.
What do you consider to be the most important goal about the rights of artists and how much easier is it to realize it being the member of such renowned companies?
What is most important is that we respect other members of our community. That includes not trying to undercut our colleagues and doing the best that we can to raise the awareness and respect of our profession. If we treat each other with respect than it will have a very positive effect on the way that our industry treats us.
The longest running series that you have been working on was 7th Heaven. How do you think back to the 11 years you spent with the Camden family?
It was a lovely time. I was able to individually score every episode with my marvelous music team that I continue to work with. The majority of the sessions were done at the historic Capitol Studios in Hollywood under the best of circumstances. I wrote the music predominantly on the guitar. My good friend, Laurence Juber, a renowned artist in his own right, realized my guitar parts under very de-manding conditions. I wrote out every part, very specifically and all of the guitar music was written in open tunings. He would read the music in traditional guitar manuscript, but each episode had different alter tunings. For an example, he might be reading an E, when it actually sounded an F; because that is the way that particular string was tuned. It sounds very confusing, but it all worked seamlessly, and it gave my music a different sound. There were many other key players, but the guitar stands out. As an additional note, the lead actor Stephen Collins went to Amherst College, although a few years ahead of me.
Which were the most memorable moments during the making of the show and why?
Certainly the time I spent with the great musicians. The show's creator, Brenda Hampton is a real visionary and it is through her efforts that we were able to record with live musicians. She also created
The Secret Life of the American Teenager
...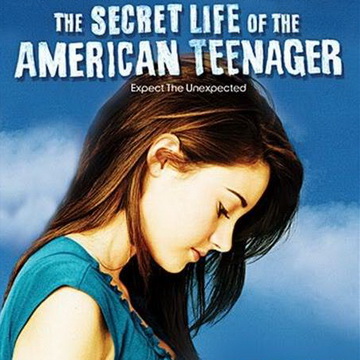 ...which music also composed by you. How much is it difficult to reconcile this task with your duties as president?
When you take on the responsibilities of community service, such as the presidency of the Society and Composers and Lyricists and being a member of the ASCAP board, you must divided your creative energies into two pools. I am very good at time management and I make sure that neither job suffers.
You contributed in the most episodes in The Little Mermaid. Here were you given total artistic freedom or was there some kind of pressure on you coming from the studio so that your composition could be related to the original movie?
This was a little different situation than I had been involved with before. It was animation music, but inspired by the film that featured the wonderful music and songs by
Alan Menken
and Howard Ashman. I was hired, partially because I had submitted material that was very melodic, much like Alan Menken's. However, as the show evolved it seemed that the director wanted more of a Carl Stalling approach, which I was capable of delivering, but I still felt the melodic sensibilities of the movie were more appropriate. It all turned out fine, and the show is still running today in syndication, but there were certainly more notes than I've had on a lot of other series.
During your career of more than 30 years you have composed scores for several TV series. In what ways does the work pace and expectations of today differ from those of the 80's and 90's?
The work hasn't changed much for me. I'm still given about a week to finish a television series. I know that many of my colleagues are on a much stricter schedule, but then again we always have been. Music is the final step in the creative turnover of a film or television show, so when all of the other ingredients are finished, they want our tasks to move along as rapidly as possible. It is also more difficult when you are doing more than one project at a time, which I've had to do many times in my career.
You recently participated in a presentation called Seminar on Creating Music for Dramatic TV. Why do you think it is important to have such events?
As composers, we often have a very solitary existence. Many of us work in our own studios and have very little contact with our fellow colleagues. Panels such as the one you mentioned are important so we can see what other composers are dealing with as far as direction, deadlines, working conditions and so on. I found it very informative for me to listen to other composers speak about their creative process and hear what they were composing.
It is a well-known fact that the expectations in the movie business have radically changed throughout the last one or two decades which also affects the composers (like tighter schedules). What do you think of the present and future of composing and film music?
I am optimistic about our collective future. There are more opportunities for music than there have ever been. The schedules are no tighter than they have been historically. Of course there are always the exceptions to the rule where someone is being asked to do something that is ridiculous, but there have always been situations such as this. I hope that we can continue as a profession to create custom crafted scores. The individual music cue for the individual scene is what truly makes magic. There are some incredible new composers entering the work force. Film music is being taught in fine institutions around the world and I truly believe the art form is alive and well.
Special thanks to Ashton Lunceford
July 23th, 2011.