The first remake in 2014 was the
RoboCop
, which released nationwide on February 12. José Padilha's new movie stars Samuel L. Jackson, Michael Keaton, Gary Oldman and Joel Kinnaman as RoboCop. The film's original score composed by
Pedro Bromfman
, who spoke about this currently work as well as the collaboration with Padilha.
What were your first influences to becoming film composer?
I've studied music all my life, first growing up in Brazil and then in the US, I went to Berklee College of Music studying Performance and Composition. I've always loved film but never thought of being a film composer until much later. I remember though watching
Cinema Paradiso
as a teenager and the impact that movie and it's music had in me.
Morricone
has always been a tremendous influence!
Your first movie which had a worldwide premier was Tropa de Elite, and your credit was not only the composer, but also the music producer of the film. What additional tasks did you have besides composing?
In Brazil the film business is very different than in the US. It is much more nimble, smaller budgets and key players wearing a lot more hats. I was involved in
Tropa de Elite
very early on and while José was writing the script we were talking about the pieces of music we should have in the film and pieces we should re-record for the film. In a way, in
Tropa de Elite
I was a music supervisor, composer and music producer. We recorded three songs with different groups in Brazil and I produced those tracks.
The film directed by José Padilha, with whom you had been worked several times. How did this collaboration start?
One day, out of the blue, I received a call from José. He said I was referred to him by mutual friend and asked me if I wanted to work with him on a National Geographic documentary. The funny thing is he hadn't heard my music at that point. He must have really trusted our friend... We worked a little on that film but it ended up being shelved. At that time José was working on the script for the first
Tropa de Elite
and the rest is history.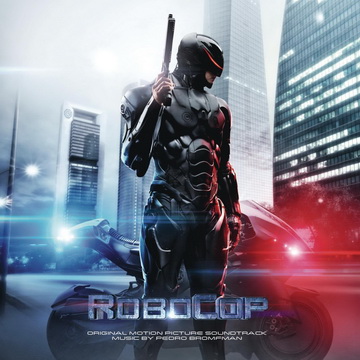 Hiring a relatively unknown composer for a high-budget film is not usual in the film music business. Your debut in Hollywood with RoboCop is really a hard assignment. Wasn't it a sharp change after the brazilian film business?
I've been in Los Angeles for many years now, working with high profile clients and projects. It is true this is my first blockbuster film, but I've had years of experience in the business and a lot of previous work the executives refer to in making their decision. Not only that, they brought José to direct
RoboCop
primarily because of the work he did with the
Tropa de Elite
franchise. Therefore, It made a lot of sense they would allow him to hire the key people who worked with him on those films.
Did you have to make any demos before signing the contract?
I had a couple of meetings with MGM and submitted some music I had previously written. They had seen both
Tropa de Elite
movies and were fans of our work. Fortunately It was not a difficult process at all and once they started hearing what I was writing, they were very happy. It was surprisingly a really smooth process for me.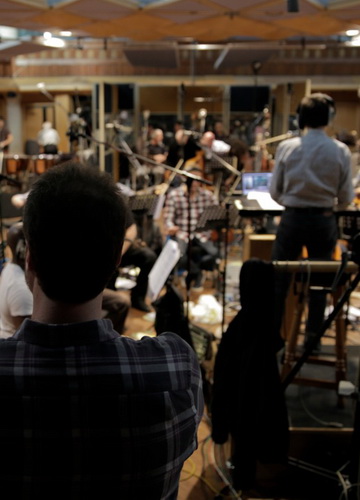 What were your first thoughts when Padilha asked you to compose the music for this projekt?
I was shocked at first. It was hard to believe we would be in charge of re-creating and re-inventing such an iconic film and score. I remember seing
RoboCop
as a teenager and the impact the movie had on me... It was truly a dream come true especially considering I was able to do it with José, a friend and collaborator of so many years and a filmmaker I admire and trust completely.
RoboCop is still waiting for its premiere, could you tell us something about the score? Is it clearly a symphonical music, or you mixed it with electronical sounds? And maybe the most important question: did you use the original theme by Basil Poledouris?
The
RoboCop
score is a hybrid of acoustic and electronic intruments, correct. Like RoboCop himself, who is part man, part machine. I used a lot of synthesizers and electronic pulses mixed with an 80 piece orchestra and live percussion. There are also a lot of acoustic intruments cut and processed beyond recognition. As for Mr. Poledouris' theme, I am happy to say it appears in the film in a couple of scenes.
How much time did you get to finish the score? Was it enough, or you were not able to sleep too much?
I worked on the score on and off for about 8 months. Since José likes me to start very early on, we had plenty of time. Of course towards the end, as the picture edit starts changing everyday, and we start wondering if some pieces we had are still working on the new cut, there is a huge amount of work to be done. I can tell you didn't ge much sleep a few weeks before the orchestral session in London.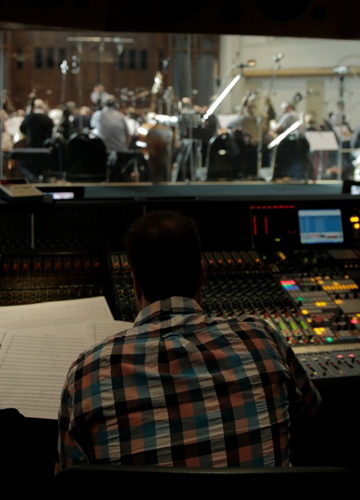 The original score of Basil Poledouris is a very high-rated music for a lot of fans. Do you have any fear of comparison?
No, the film is very different, very contemporary, the music had to do the same. We weren't trying to compete with what the filmmakers had done in the past because this is a different time and a very different film. But I can assure you we do have a lot respect for the original film and score and tried our best to do it justice.
There are composers who are involved in the production of the soundtrack, and others who doesn't follow the further developments after the score has been composed. What about you and the soundtrack of RoboCop?
I was involved every step of the way. From the time they finished shooting the film until the last day of the dub and the delivery of the soundtrack CD. I don't know how to do it any other way. I really micro-manage everyone of my scores.
What is your opinion of the remakes in general?
If the filmmakers are really passionate about the subject matter and have an interesting and smart vision for the reboot, I'm all for them.
After composing for some short movies (for example this Rio, eu te amo, which is an anthology film similar to New York, I Love You or Paris, je t'aime), what do you think: how difficult to create the perfect musical effect for these short films?
There is no perfect scoring for shorts, features, video games, TV... If you give the same film to 100 different composers they'll all score it a different way. My job as a composer is to make the director's vision come to life and help him make great musical choices along the way.
The official music for the videogame Max Payne 3 is produced by the Health, but you have also a credit as composer. What was your job in this production?
I created about two hours of music for Rockstar games on
Max Payne 3
. Initially they were going for a more cinematic approach and I was working on the game on my own. After a certain point Rockstar thought the game should also have a more rock/noise sound and brought the band Health on board.
You composed music for documentaries several times, what are the differences between these films and the movies for cinema?
In documentaries you are usually "allowed" more liberties. You're not as tied down to a specific sound that is expected out of that type of film. Also, the budgets are lower so you have to be creative with how you spend the money. I usually play all the instruments in documentaries, where in films I get to collaborate with a lot more musicians.
Blue Lips will be your first full featured movie as an actor (besides composing). Are you planning to do it again in the future?
I am not an actor... My friends asked me to appear in the film as a Brazilian character because I speak Portuguese.
[laught]
Do you follow other composer's work in your free time?
I am a big fan o film music! Morricone has always been a favorite. I'm also a fan of
Thomas Newman
,
Alberto Iglesias
and
Danny Elfman
.
To know more about Pedro Bromfman's work, please visit the composer's official website.
Photos: RoboCop scoring session, Air Lyndhurst Studios
Ferbruary 16th, 2014